Staff Members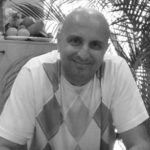 Mr. Silviu Ghereben came to RHM is 2004 to serve as Executive Director and Administrator of the RHM-Ro Foundation. He is a man of true integrity and has a fervent commitment to serving God by ministering to people with mental and physical disabilities and their families. He has been married since 1994 and has three children.
Dr. Gabriela Ghereben, M.D., came to RHM along with her husband in 2004. She is a physician with a specialty in Family Medicine. She is the Medical Director of the RHM-Ro Foundation. She stays professionally current, gives care to Foundation members and their families, and teaches basic academics in the Madison Day Center.
Mr. Liviu Marin, RHM-Ro's certified social worker, joined the staff in 2005. He is a graduate of Bucharest University and attended the Baptist College while serving as a prison missionary. He created an innovative and highly respected public school disease and drug prevention program that addresses the inherent value of personhood in general, and of disabled persons in particular. He has been married since 1999, and has two children.